Product Review
NGK Hyper Silicone Plug Cable for Honda B16A

Product Information
Brand New made in Japan.
Best use with Iridium Spark Plugs.
For Honda B16A (EG/EK)
Use of 0.9 kΩ/m super-low resistance variable pitch winding and hyper silicone ensures that the spark energy sent from the ignition coil is reliably transferred and the maximum performance is achieved.
At my engine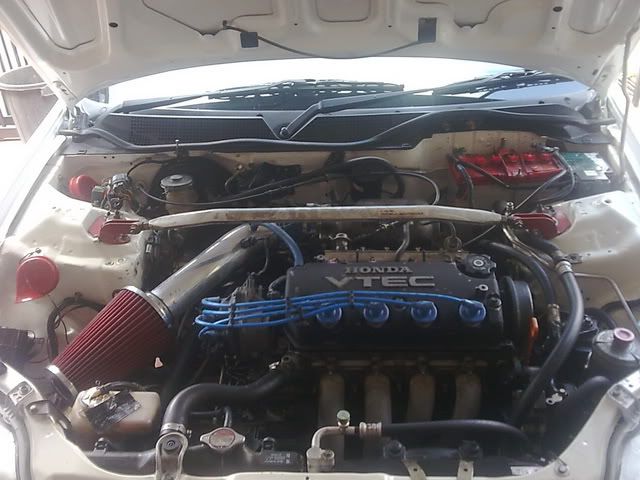 Review
Pemasangan - ada masalah sikit , sebabnya cable plug ni adalah untuk enjin b16a so dia punye tinggi sedikit. kalau pasang dkt enjin zc/d15b/d16b or single cam vtec dia tak boleh nak tutup habis. still masih boleh pasang dan enjin boleh hidup. dont worry
Performance - 2 thumbs up!! memang rasa dr segi overall respon, tork, seriusly jauh beza dgn cable plug cap ayam aku sebelum nie. worth it! recommanded to try .